Teachers
Active-Class offers bespoke services to both teachers and students. For teachers, Active-Class gives you a platform through which you can run and monitor classes and modules as well as creating, administering, managing, and proctoring activities and exams. See below to learn more about the functionality available to teachers on Active-Class.
Taking you further in your learning!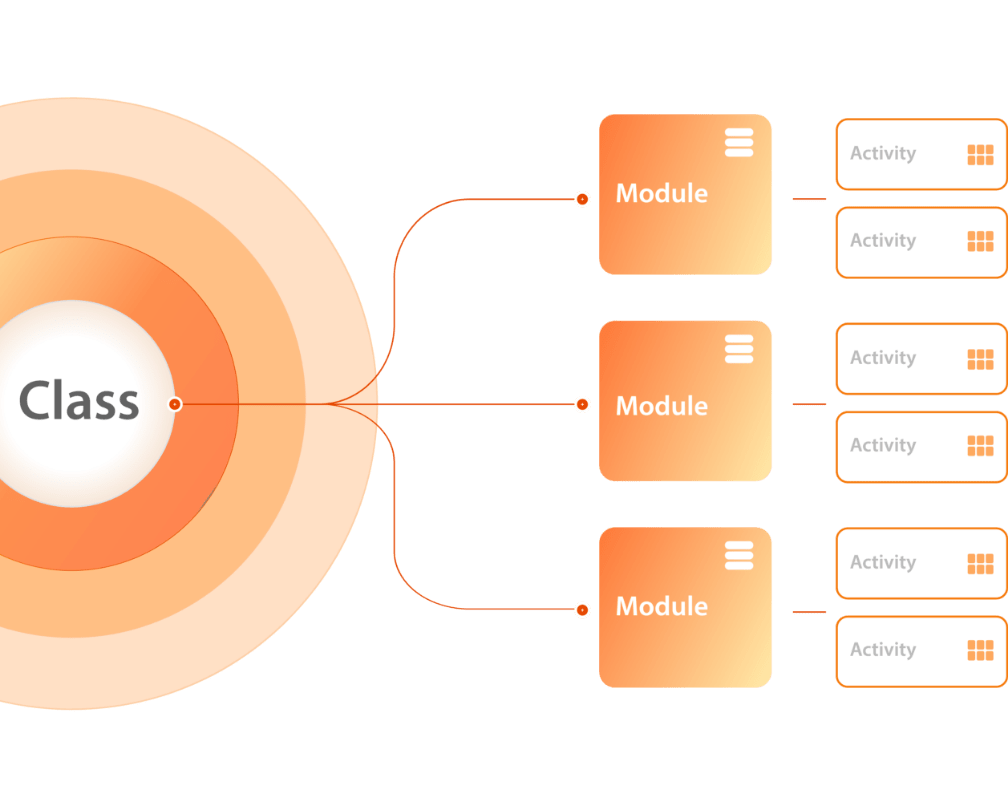 The Active-Class Hierarchy
Classes, Modules, and Activities.
There are no limitations on what these can be:
Classes could be a class of students or a group of different societies.
Modules could be a single lesson or a single sports team.
Activities are collection of all announcements, assignments, formative and summative assessments.
Colleague Collaboration
You can add multiple teachers to a single Class, Module or Activity – facilitating collaboration, sharing resources and simultaneous online marking.
Shared accounts enable you to give full access to colleagues.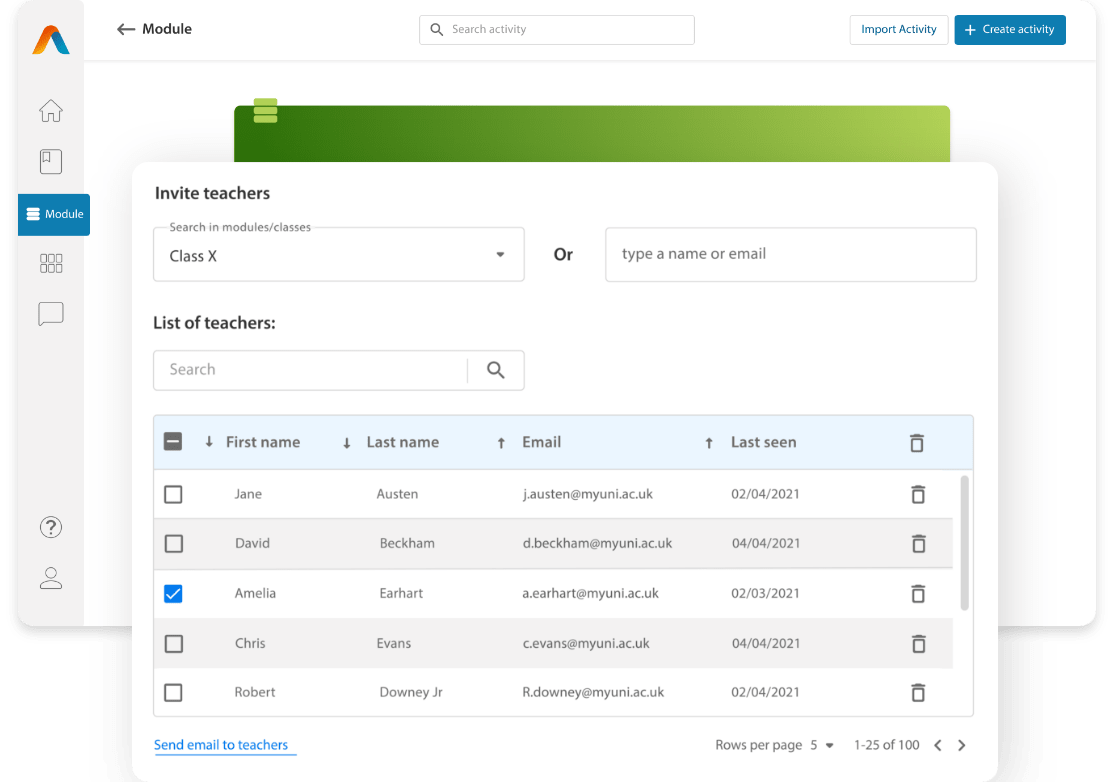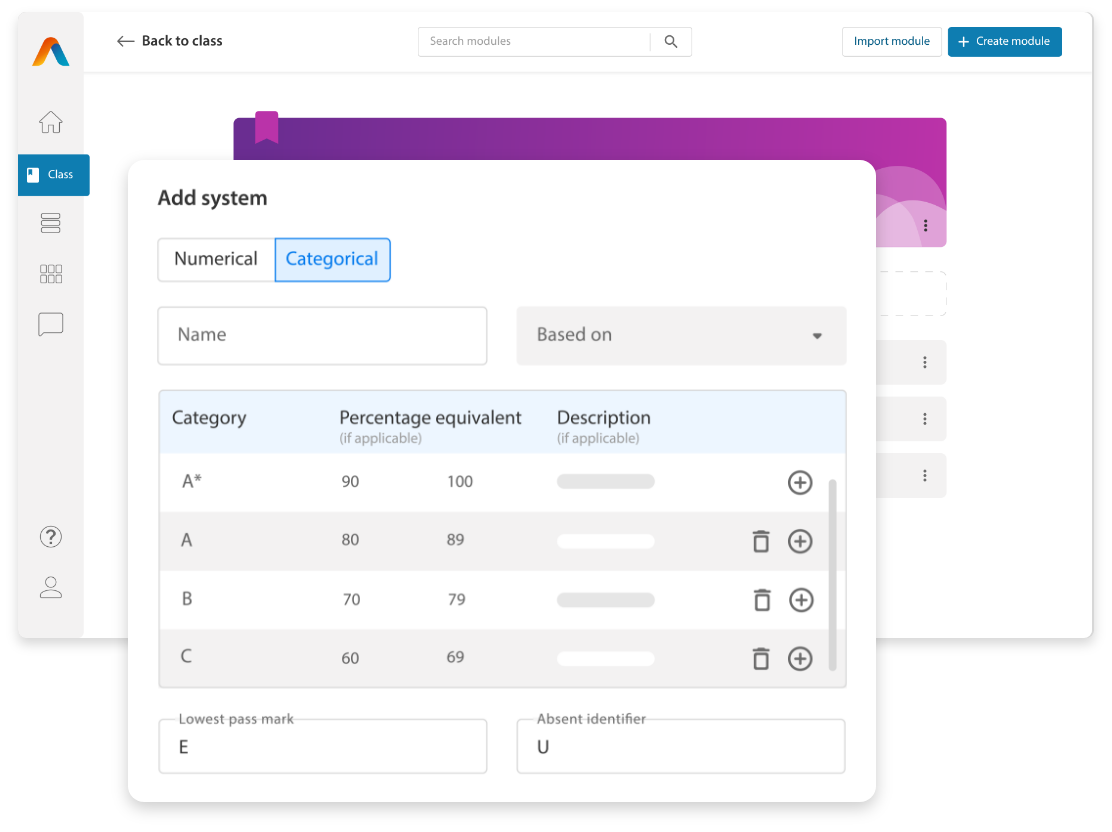 Custom Grading Systems
The most common grading systems are available as default options.
You can design your own grading system.
Grading systems can be created using various formats, such as numerical and categorical grading.
Intuitive Results and Reports
Results automatically displayed in tables and plots for better visualisation.
Offers insights into the performance of a group of students or even a single student.
Responsive Pages
Everything is designed in a single page
Virtually no waiting times
Guardians
Active-Class offers the ability to add one or more guardians to a students' account.
Guardians can view all the activities of the students and can send messages to teachers.
Marking Sheet and Rubric
You can define the correct responses for each question as you go.
You can define rubrics right there in each question.